Rag Sorters & Star Gazers was made while completing the artist's residency with Recology San Francisco (aka The Dump). This body of hand formed paper is made entirely from discarded fabrics and materials that I pulled from the dump during my residency. Echoing the history of rag paper, my hand formed paper is made from pulped discarded fabrics. Rag Sorters is based on the history of rag paper and fascinating moments where papermaking, women's invisible labor and scarcity overlap.
"For her work at Recology, Rag Sorters (1964), Goodman returned to her paper-making practice and looked at the intertwined relationship women have had with rag paper over centuries—both as procurers and providers of the fabrics used in its production. Bringing a San Francisco focus to this history, Goodman interviewed a former Recology employee and learned that it was not until compactor trucks were widely used in 1964 that the city's trash collectors stopped gathering rags for recycling. Prior to this date, collected fabrics were brought to a room where female employees sorted them, doing dirty and difficult work. Having learned the names of several of these women, Goodman set out to honor them in her own papermaking practice. She replicated their process by sorting fabrics she had scavenged and then pulped the material. Using pre-1964 elegant fonts found in ephemeral materials such as Metropolitan Opera programs, Goodman recreated the women's names in carved molds. She then pressed the pulped rags into her carvings to create her tributes. Elevated from their humble employment, Rita Bianchi, Maria Tringale, and Josephine Grosso's names appear in grand style in Goodman's paper relief works." Sharon Spain, Recology
The other pieces are abstractions of specific moments where rag paper making history, women's invisible labor and scarcity overlap. For example, Above and Below (1666) relates a 17th century law passed in England. "To encourage the use of wool and at the same time save linen and cotton for papermakers, the English Parliament in 1666 decreed that only wool could be used in burying the dead. In one year approximately 200,000 pounds of linen and cotton were saved for papermakers by this edict." (Hunter, pg. 482)
For the Recology exhibition, the pieces were arranged chronologically, with the correlating year in the title. A timeline with related facts was available for viewers.
Photography credit: Robert Divers Herrick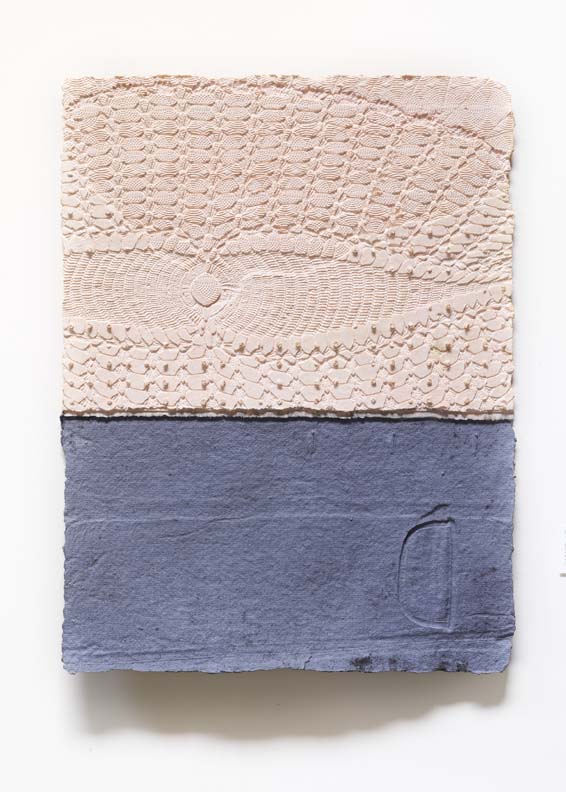 Above and Below (1666) 31 x 24 in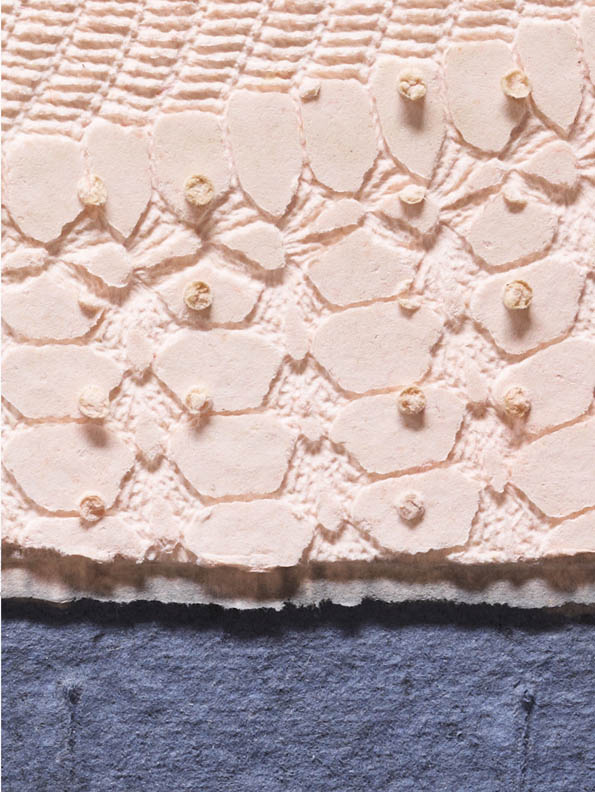 Above and Below (1666) detail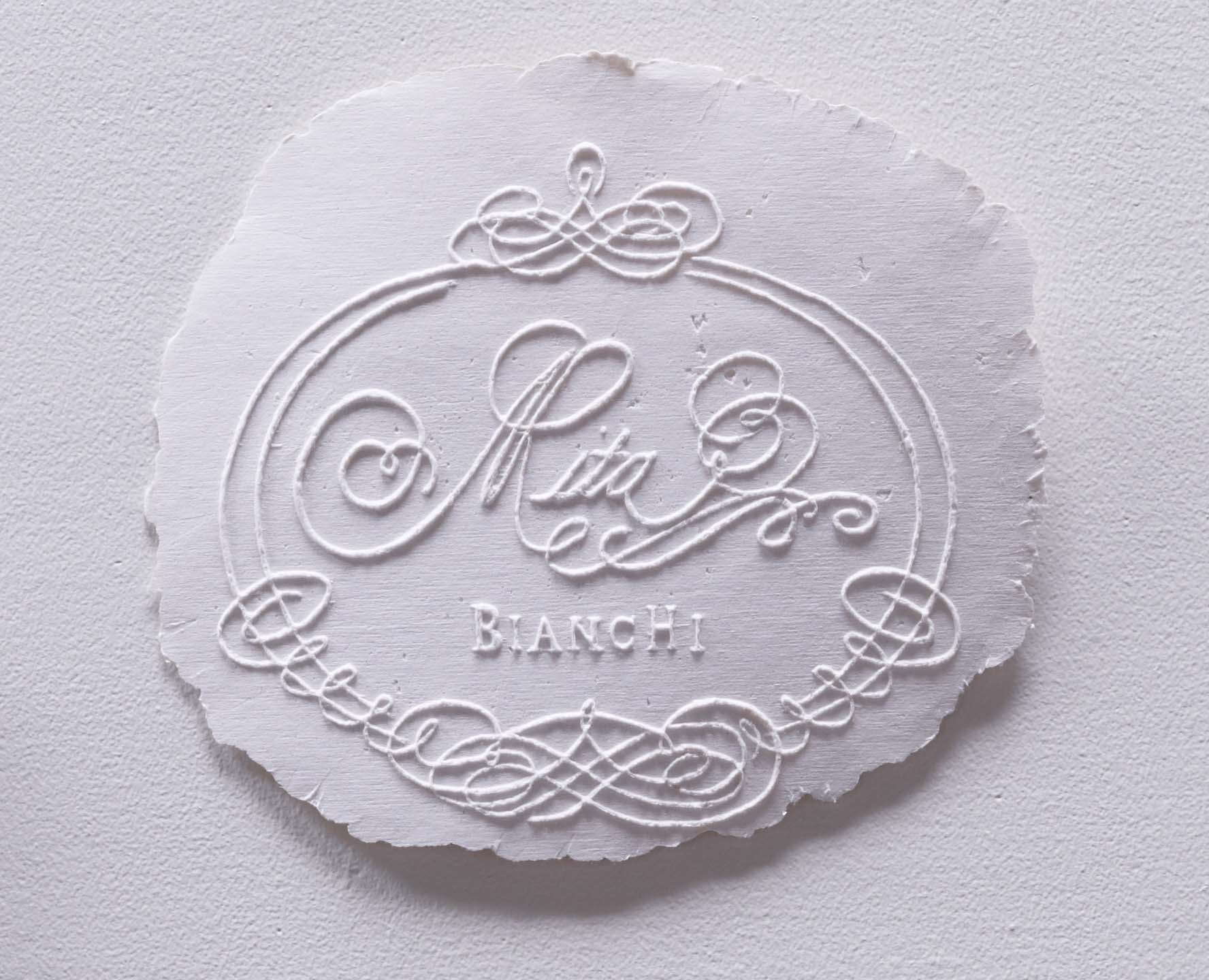 Rag Sorters (1964) Rita Bianchi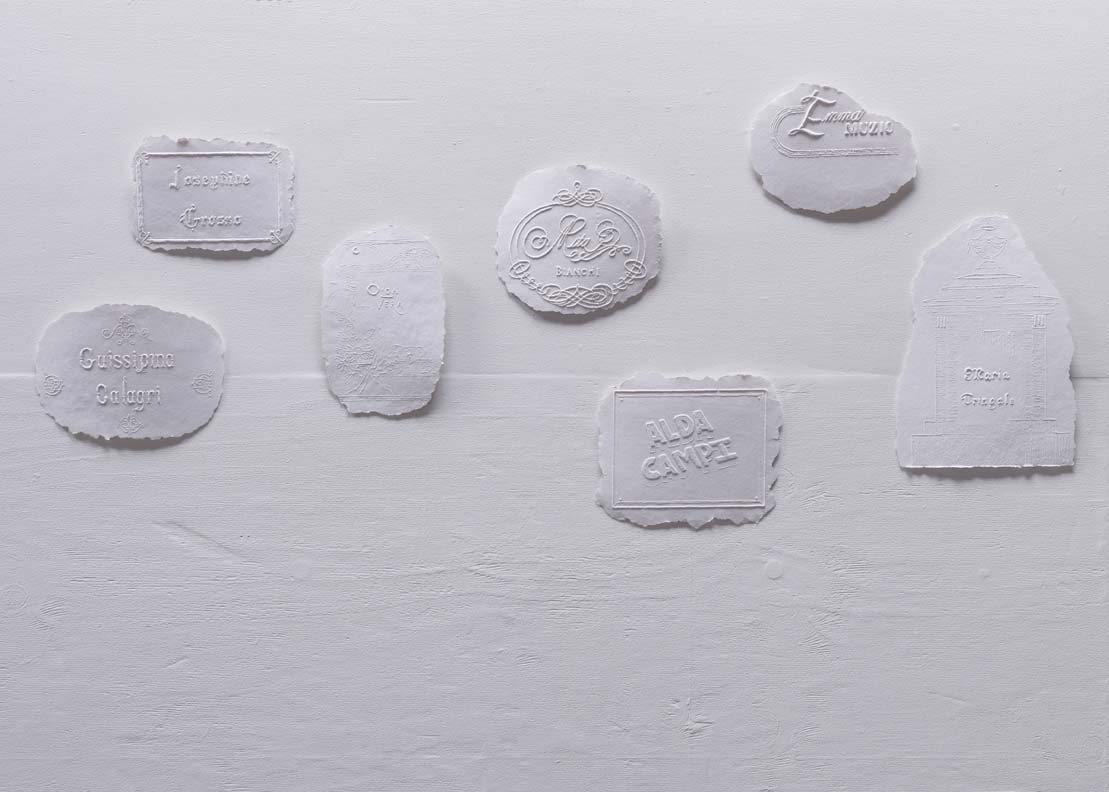 Rag Sorters (1964) Installation, Edition Variee of 4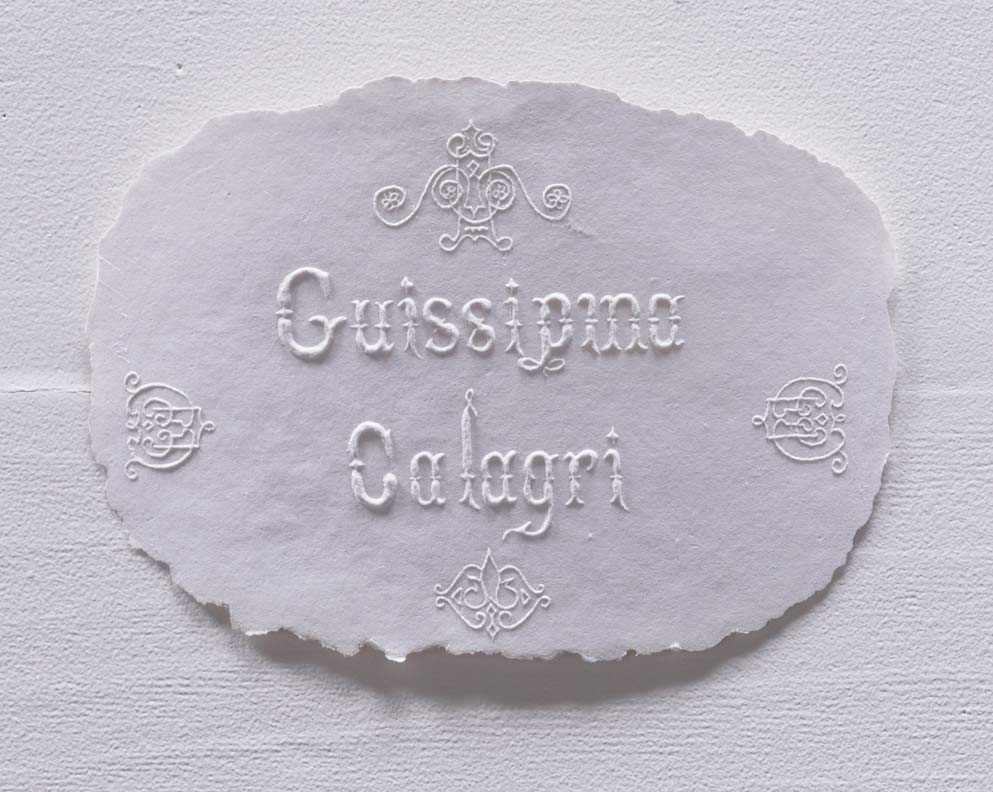 Rag Sorters (1964) Guissipina Calagri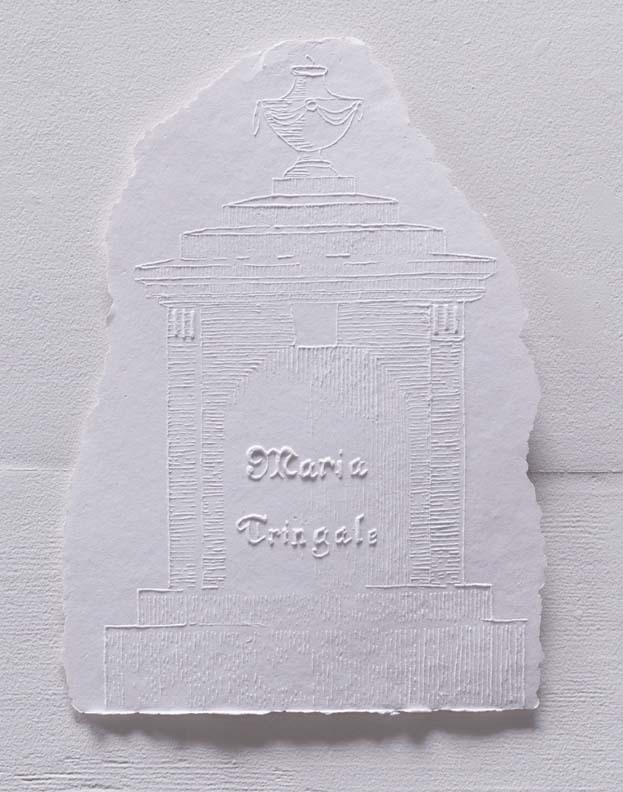 Rag Sorters (1964) Maria Tringale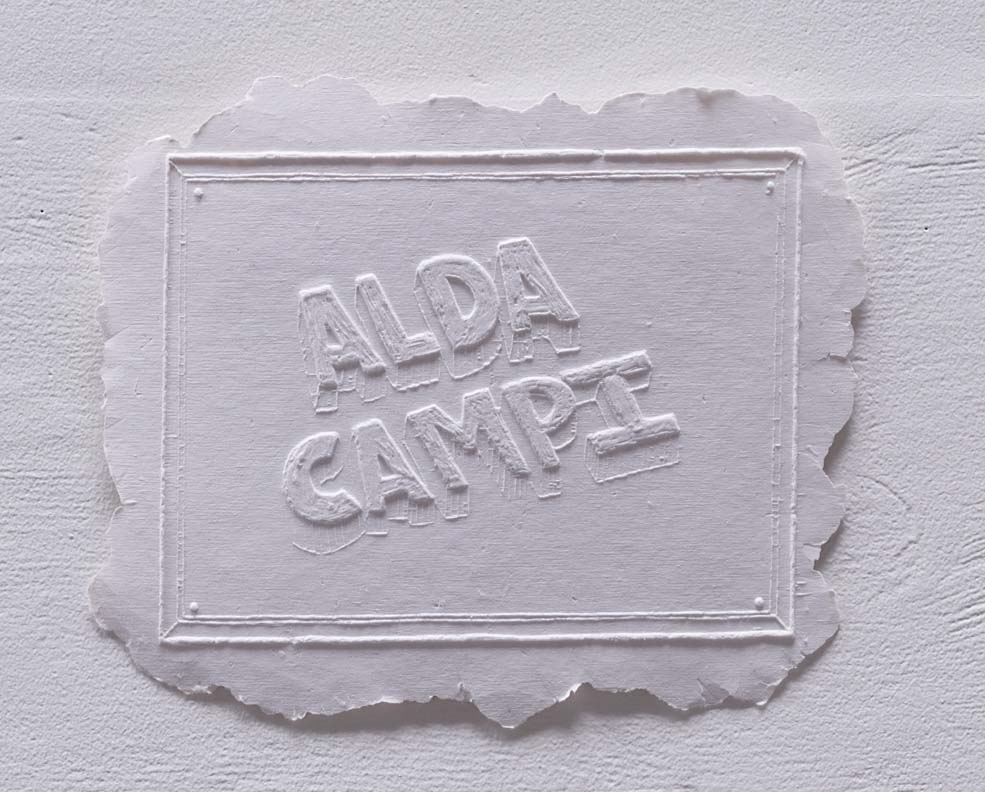 Rag Sorters (1964) Alda Campi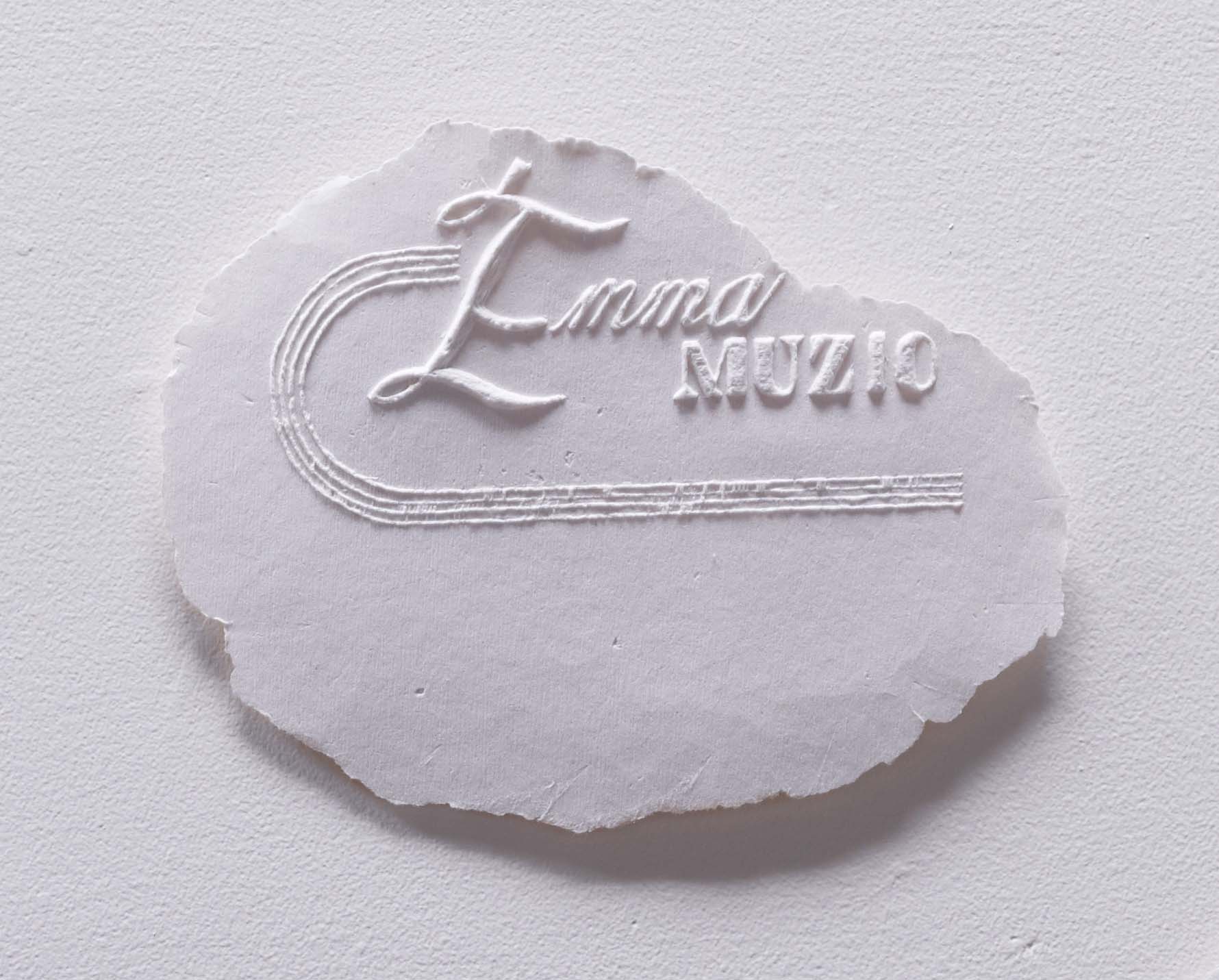 Rag Sorters (1964) Emma Muzio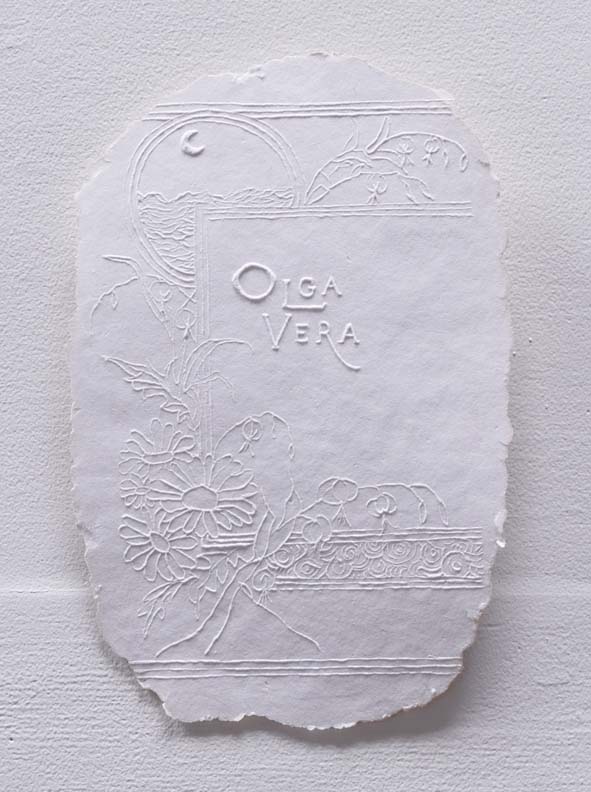 Rag Sorters (1964) Olga Vera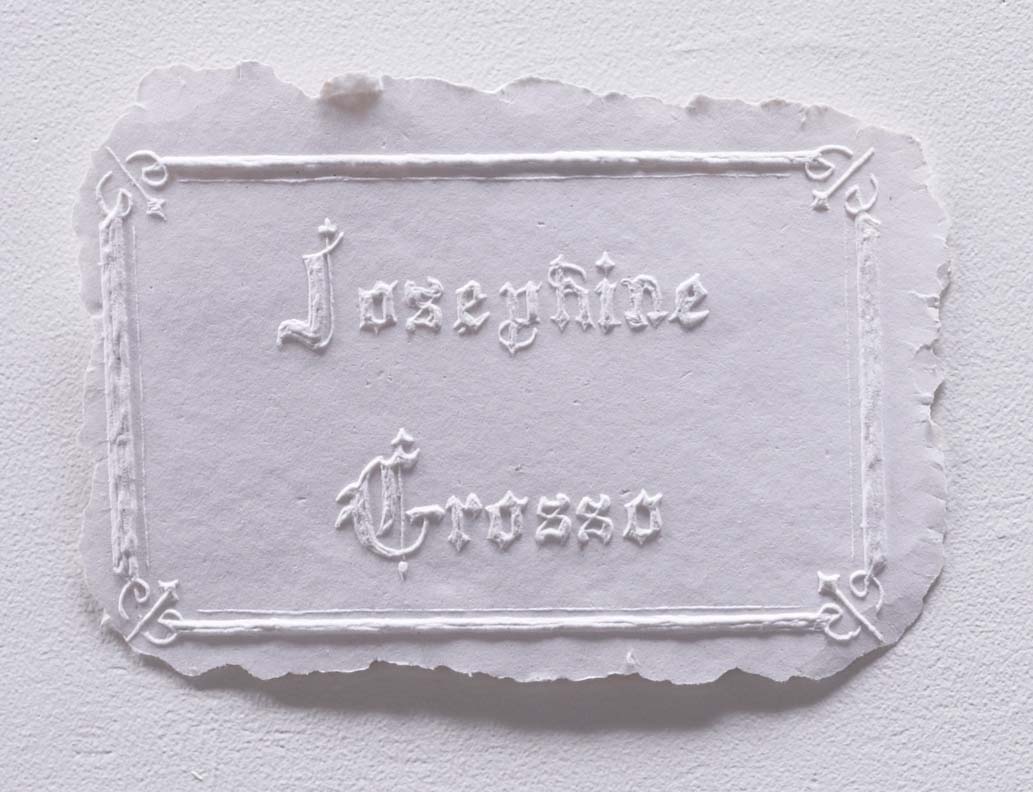 Rag Sorters (1964) Josephine Grosso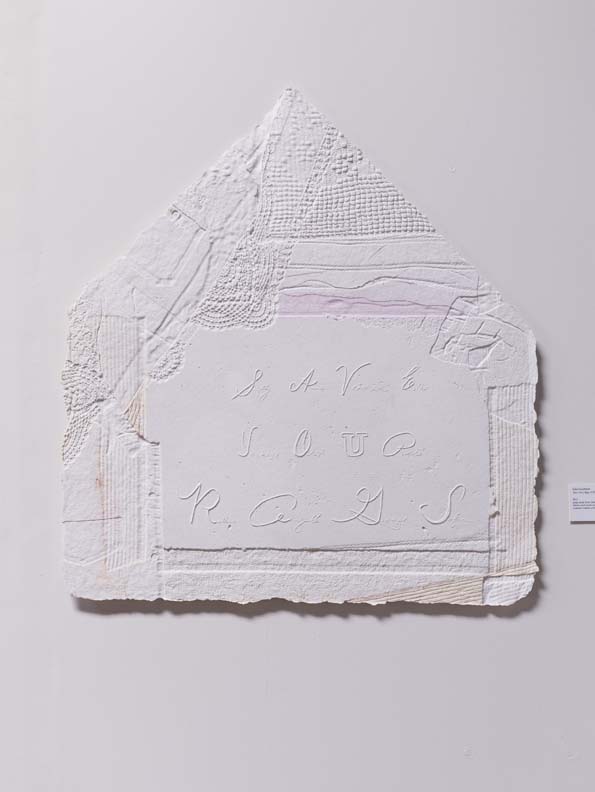 Pray Save Your Rags (1769) 35 x 32.5 in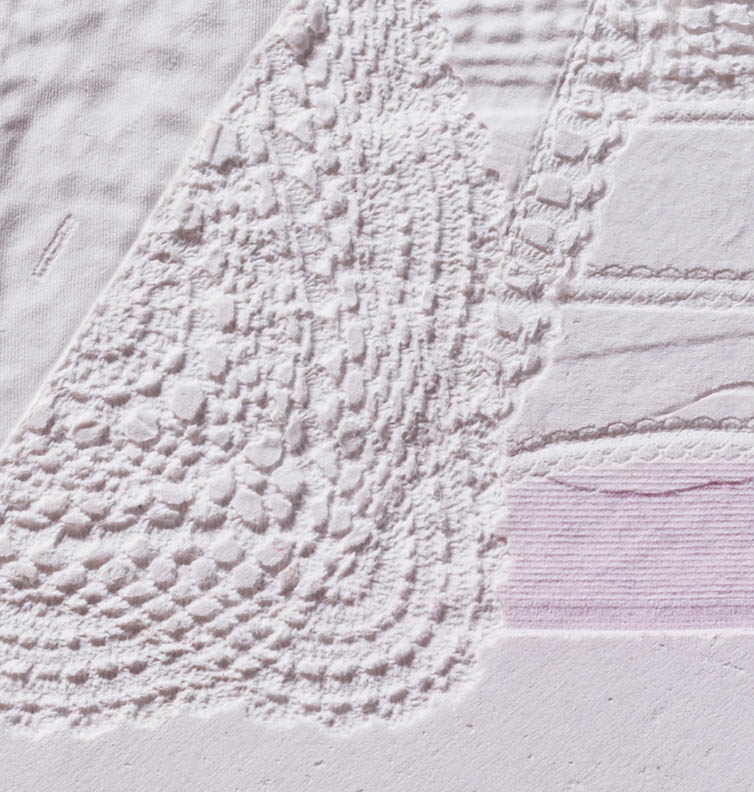 Pray Save Your Rags (1769) detail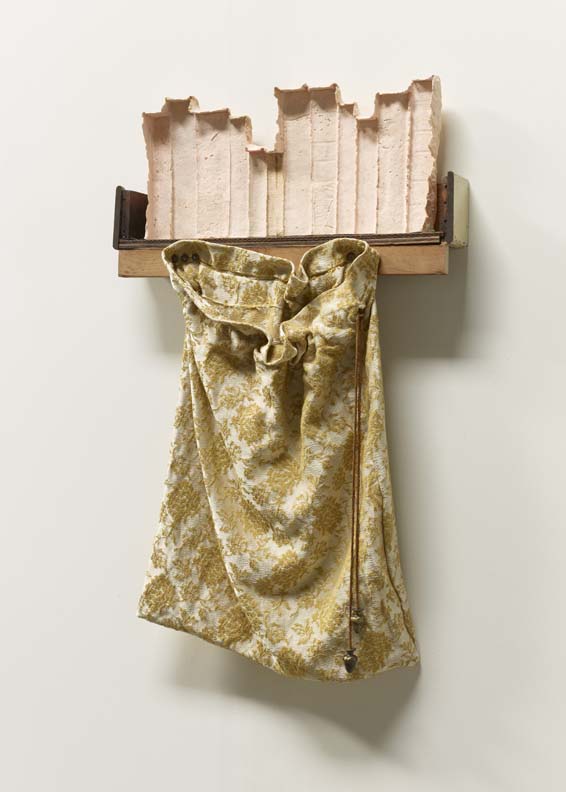 Rag Bag (1776) 33 x 23 x 3 in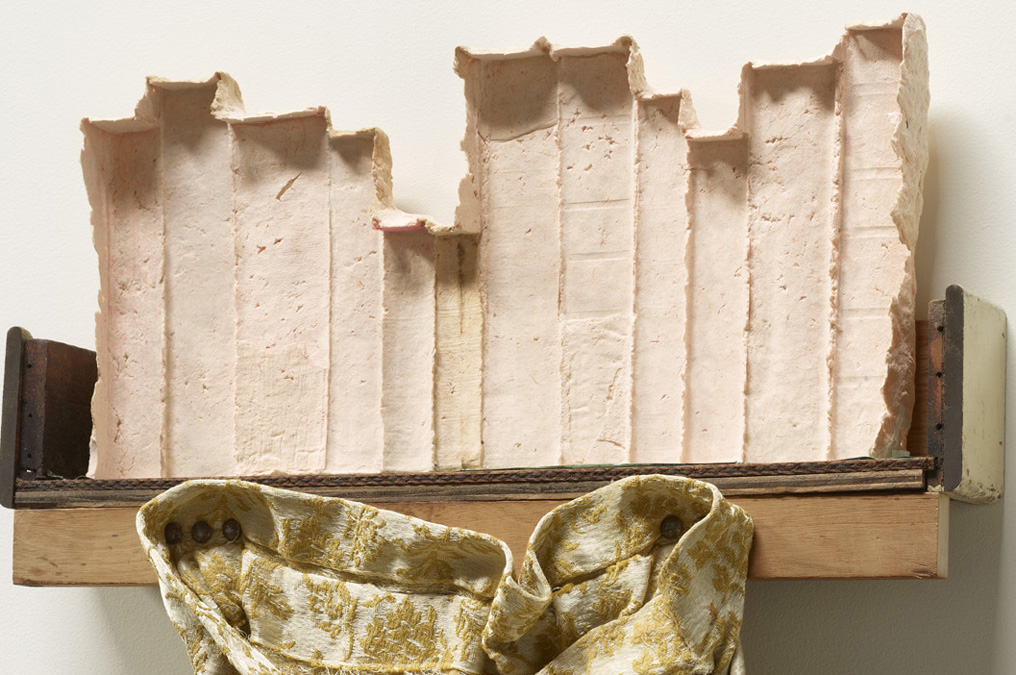 Rag Bag (1776) detail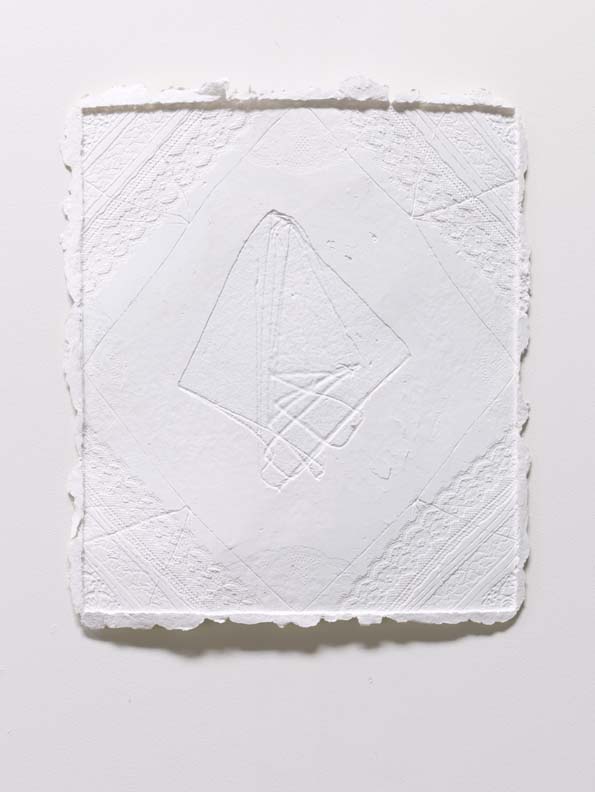 Billet Doux (1777) 20 x 18 in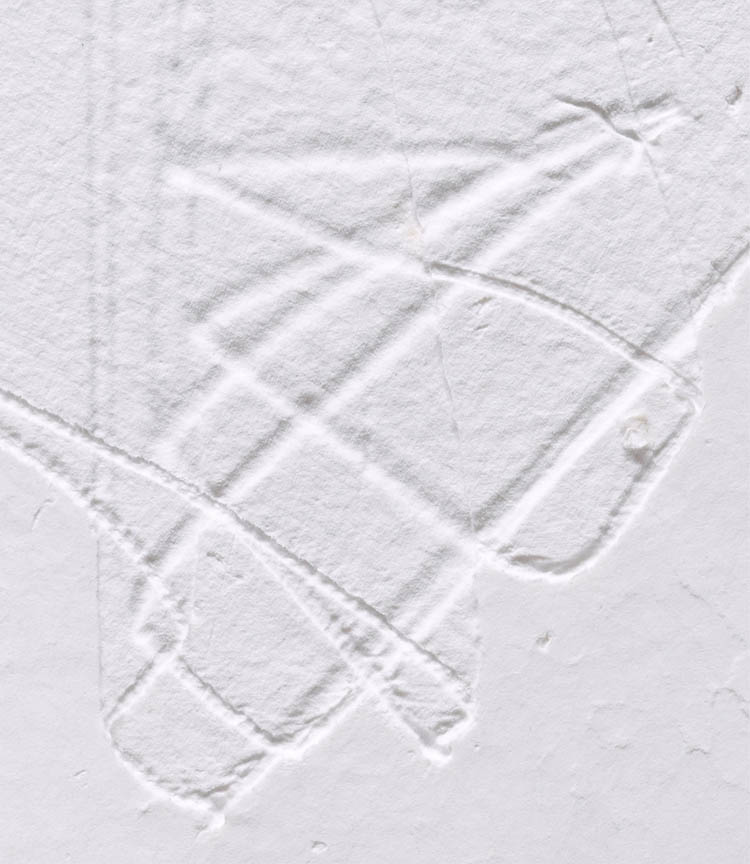 Billet Doux (1777) detail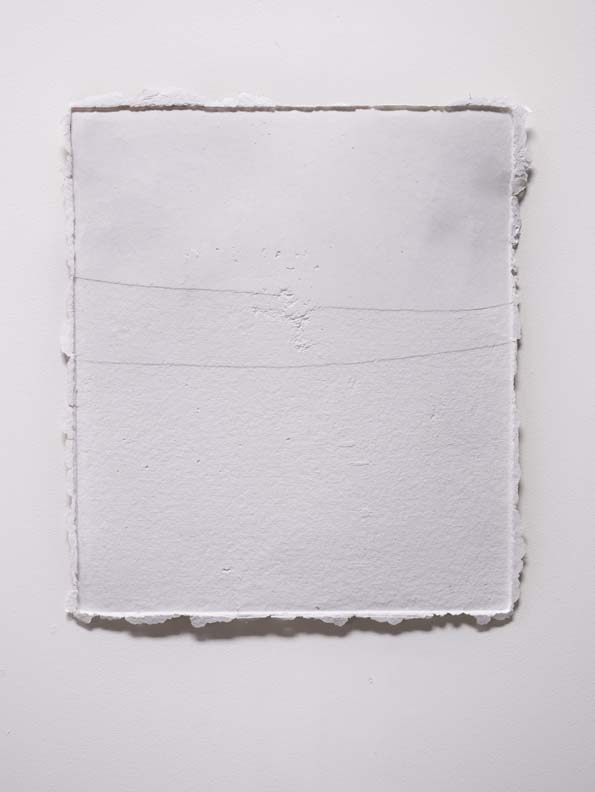 Scar (1778) 20 x 18 in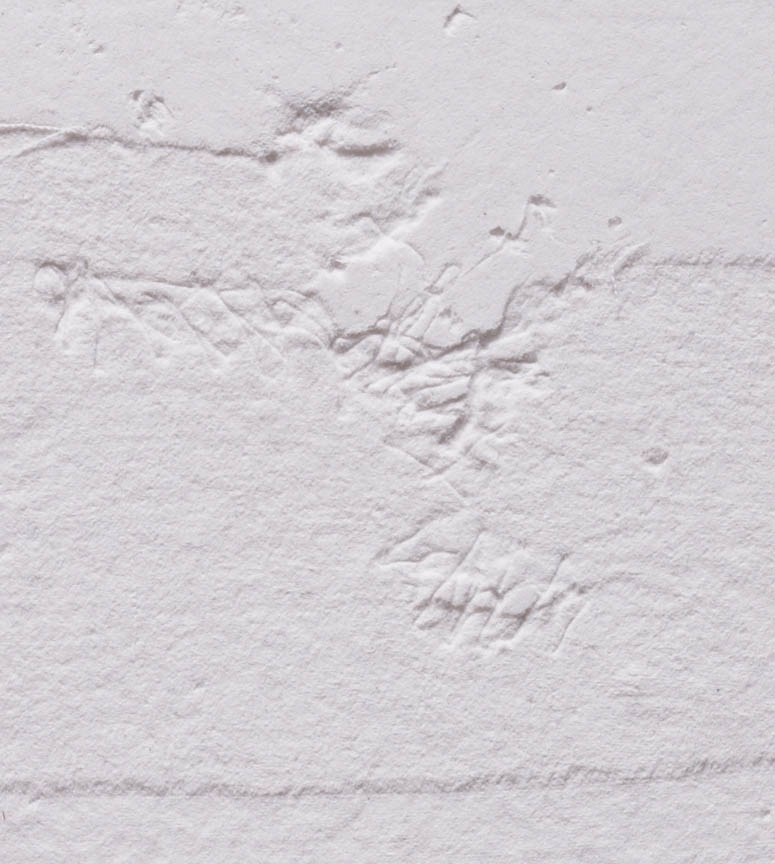 Scar (1778) detail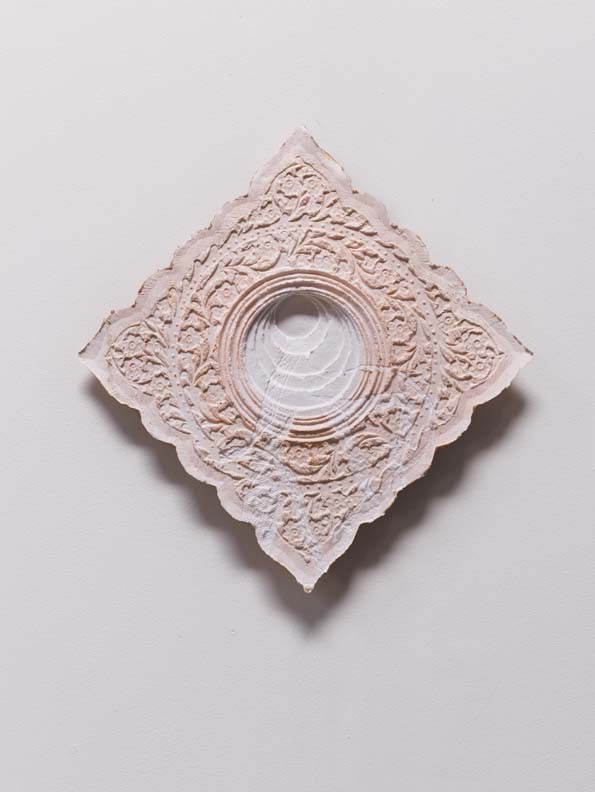 Tender Epistles (1808) 16 x 16 in
Tender Epistles (1808) detail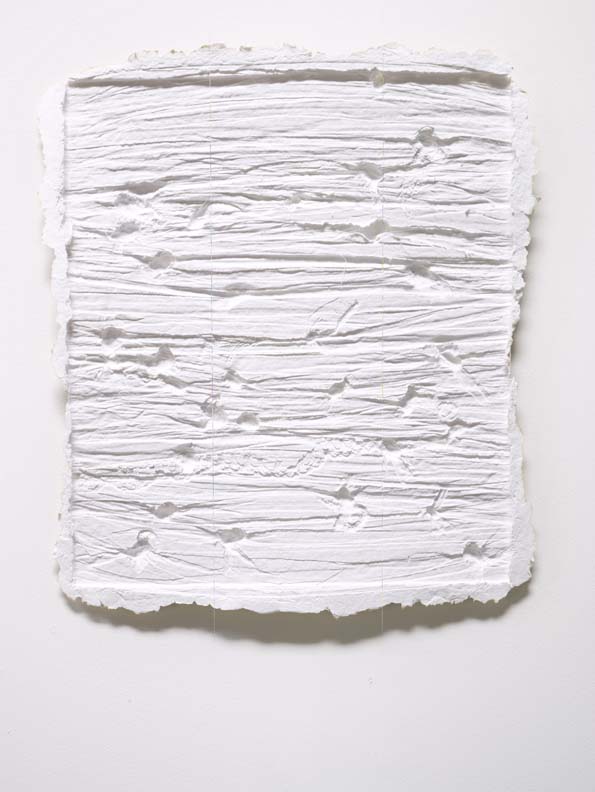 Tied (1855) 22 x 18 in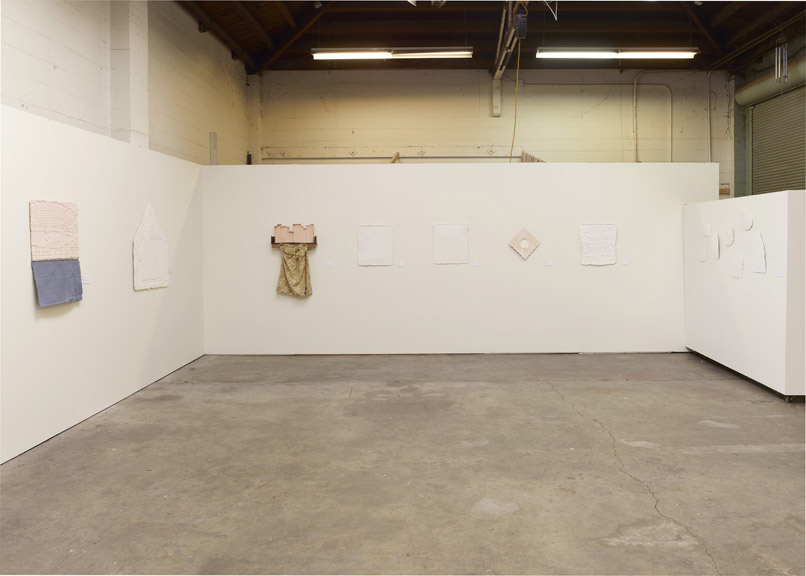 Installation at Recology AIR Photos by Robert Herrick